Dental Crowns Windsor Locks, CT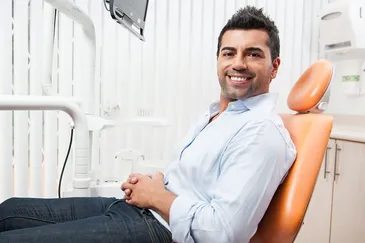 Crowns are one of the most versatile dental restorations available. They provide a natural looking, affordable and attractive solution for many of the most common cosmetic and general dentistry problems. They are also widely used to replace missing teeth as part of a bridge. Crowns are designed to match the texture and color of your natural teeth, and can improve the quality of your smile without drastically altering the characteristics that make it unique. Healthy Smiles Dental Care in Windsor Locks, CT offers a full range of cosmetic and general dentistry services for adult and pediatric patients.
Restore Your Smile with Dental Crowns
Sometimes subtle cosmetic imperfections like chips, cracks, excessive spacing and tooth discolorations are enough to make you fall out of love with your smile over time. Crowns are literally a cap that is placed over a damaged tooth to fix cosmetic imperfections, or restore tooth surface lost to trauma or decay. In addition to fixing cosmetic problems, crowns can help to strengthen a tooth damaged by decay or trauma. If a cavity is too large to fix with a standard dental filling, a crown is used to restore the lost tooth surface and save the tooth from possible extraction. Crowns are also commonly used to seal and strengthen a tooth after root canal treatment.
Process For Getting A Crown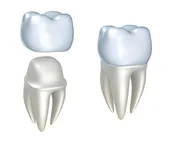 Your Windsor Locks, CT dentist, Dr. Kim, will prepare natural teeth for crowns by first taking measurements of the space where the crown will be placed. The next part of the process involves removing any decay and preparing the tooth for the dental crown. After Dr. Kim files your tooth, he'll make an impression of your mouth, which will be sent to a dental laboratory that creates the crown. You'll receive a temporary crown, which you'll wear for the next two or three weeks until your permanent crown arrives. When you return to our office, he will test the fit of your new crown and make adjustments before permanently attaching it to your tooth with a bonding cement.
How Long Do They Last?
Dental crowns are designed to be durable and withstand the every day strains and pressure that we experience with natural teeth, like biting, chewing and habits like teeth grinding during sleep. The lifespan of a crown will vary from person to person, but the general range is anywhere between 5 - 15 years. Some can last much longer, while others may need maintenance after just a few years.


Want to learn more about dental crowns and other smile restoration options in

Windsor Locks, CT

? C

all Healthy Smiles Dental Care today at (860) 623-2601 for more information or to book an appointment!